15 September 2022
α-Klotho
Mineral balance is very important for surviving in tough climate, "α-Klotho" regulates mineral metabolism.
α-Klotho (Alpha Klotho) is a transmembrane protein, confirmed its expression in the kidneys and the parathyroid glands. In recent years, it has become clear that α-Klotho is an important molecule within a living organism regulating the metabolism of mineral such as calcium and phosphorus.
α-Klotho assay kits by IBL Japan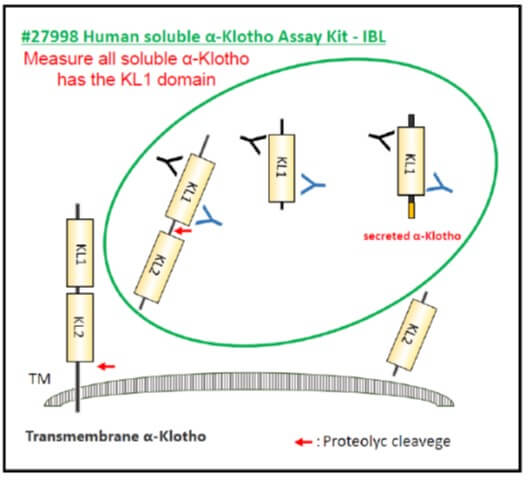 Specifically detect – Human secreted α-Klotho isoform
The α-Klotho gene was identified as a gene with extremely reduced expression in genetically mutated mice with a phenotype that closely resembles the diverse aging symptoms of humans.
The long N-terminal extracellular domain, which occupies most of the sequence of the α-Klotho protein, has been reported to be shedding and released in the blood, while secretory isoform with only first repeat by gene splicing (secreted α-Klotho) has been reported.
Secreted α-Klotho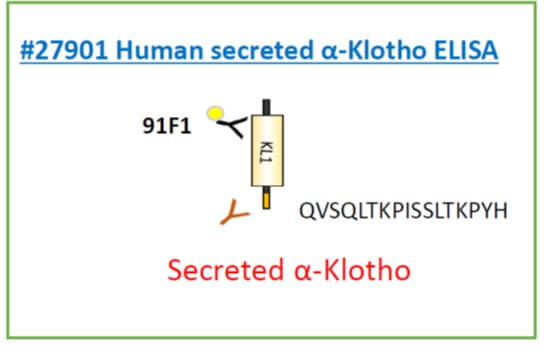 This kit specifically measures human secreted isoforms (secreted α-Klotho) in human serum, EDTA-plasma and cerebrospinal fluid (CSF) and does not react with soluble α-Klotho derived from transmembrane α-Klotho.
Since there are many unclear points regarding the function of secreted α-Klotho protein and its body fluids concentration, we hope the kit will contribute further research of secreted α-Klotho.
Bio-Connect Diagnostics supplies all IBL Japan products in the Benelux. If you have any questions, please contact the helpdesk.