22 August 2023
Elabscience One-Step TUNEL Kits facilitate your experiments
The TUNEL series of apoptosis kits can be used for apoptosis detection of tissue samples (paraffin-embedded, frozen section) and cell samples (cell smears, cell crawling films, suspension cells, adherent cells).
Nuclear morphological changes during apoptosis are characterized by DNA strand breaks, DNA fragmentation, nuclear envelope degradation, and nuclear blebbing, resulting in micronuclei. The TUNEL apoptosis assay kits detect tissue samples and cell samples.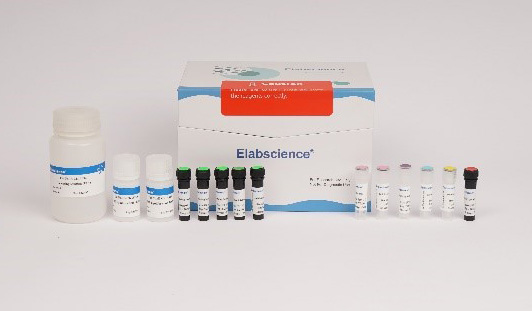 Elabscience One-step TUNEL assay kits apply a highly sensitive, fast and simple method to detect DNA fragmentation in situ.
More efficient: One-step dewaxing is simple and only takes 0.5h
Environment friendly: No xylene required, non-toxic
More options: A variety of fluorescent dye (FITC, AF488, AF594, AF647 and AF555)
No need for a fume hood, only need an ordinary laboratory bench/60°C oven
The principle of TUNEL Assay Kits
TUNEL Apoptosis Assay Kits
Bio-Connect Diagnostics supplies all Elabscience products in the Benelux. If you have any questions, please contact the helpdesk.
Elabscience One-Step TUNEL Kits facilitate your experiments