Idylle
Co-developer of the tools of the just-published scientific know-how
Idylle produces the innovative R&D tools that life science researchers just developed and published. Idylle releases them to help scientists innovate in their research workflow.
The Idylle products improve notably bioimaging experiments with ingenious reagents, probes, proteins, surface chemistry, methods, protocols or small device. They have all been tested and approved by communities of researchers who use them to go beyond the limits of their traditional research workflows.
All the Idylle products can be easily customized to specific research needs.
Bio-Connect Life Sciences supplies all their products in the Benelux. If you have any questions, please contact the helpdesk.
Featured products from Idylle
Chitozen is the 1st functionalized microscope coverslip to image live bacterial cells & study their growth and behavior. Read more about feedback from users Chitozen in our lastest news item, published: february 2023.
Stampwell is an innovative labware that can be used to imprint imaging hydrogel microniches for either medium throughput 3D cell culture or embryo imaging. Three designs are currently available. Each allows imprinting various grids of micrometers-size wells in hydrogels.
Everspark is the super-resolution buffer that enables week stable sample preparations for ready-to-use super-resolution imaging (dSTORM, PALM, etc.). The Everspark buffer is stable over longer periods of time (> 6 months) than traditional buffers (usually stable for a few hours).
Stencell is a small PDMS-based stencil. It can be used for cellular biology micro-volume experiments. Stencell is placed on a culture dish. Five designs are currently available, and its applications span from wound-healing assays, parallelization, immunofluorescence assays preparation etc.
Actiflash is a Tamoxifen-like photoactivable inducer to perform a spatial and temporal control of your favorite proteins under illumination. It can convert an inducible ERT model into a photo-inducible one, or help control transcription (using Gal4-UAS). It can induce recombination (using Cre-lox) in space and/or time for in-vivo cell tracking experiments and more.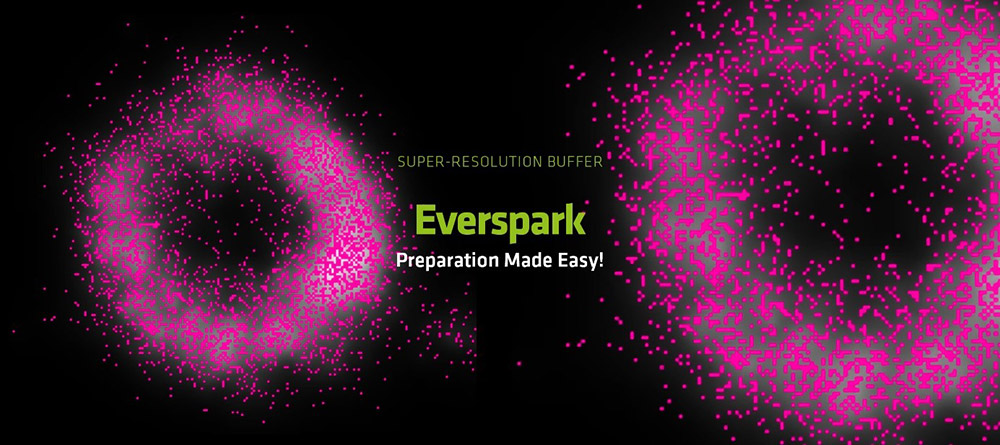 The custom program
If standard is not your thing, then you can easily customize your Idylle tool. Because when Idylle design new R&D tools, they always come up with 2 versions:
Regular: it answers most of the experimental uses. Its design is based on feedback from reviewers.
Custom: we select several parameters which you are able to tune at will to create your own tool.
Ask us if you want to customize your tool.
Idylle
//= get_field('link_naar_research_producten') ?>