18 April 2023
OxLDL improves cardiovascular risk prediction
The Oxidized LDL ELISA from Mercodia is a unique tool that allows the accurate measurement of all highly oxidized LDL.
For LDL to acquire its atherogenic properties, it must undergo structural changes. This includes modifications such as its oxidation. Resulting oxidized LDL (oxLDL) can represent the manifestation of oxidative stress, thus making oxLDL a marker used as an aid to investigate risk factors for cardiovascular disease.
Circulating oxLDL is a sensitive marker of cardiovascular disease and the emergence of oxLDL is crucial for the progression of cardiovascular disease linked to atherosclerosis. Addition of oxLDL to the established risk factors may improve cardiovascular risk prediction.
OxLDL activity and function has been extensively documented, relating it to all stages of early atherosclerosis, hypertension, coronary and peripheral artery disease, acute coronary syndrome, and ischemic myocardial infarction (ref. 1).
Relevant to mention that scientists have shown that apolipoproteins and oxLDL can contribute to prothrombotic fibrin clot phenotype in severe aortic stenosis helping in the prediction of hypofibrinolysis (ref. 2).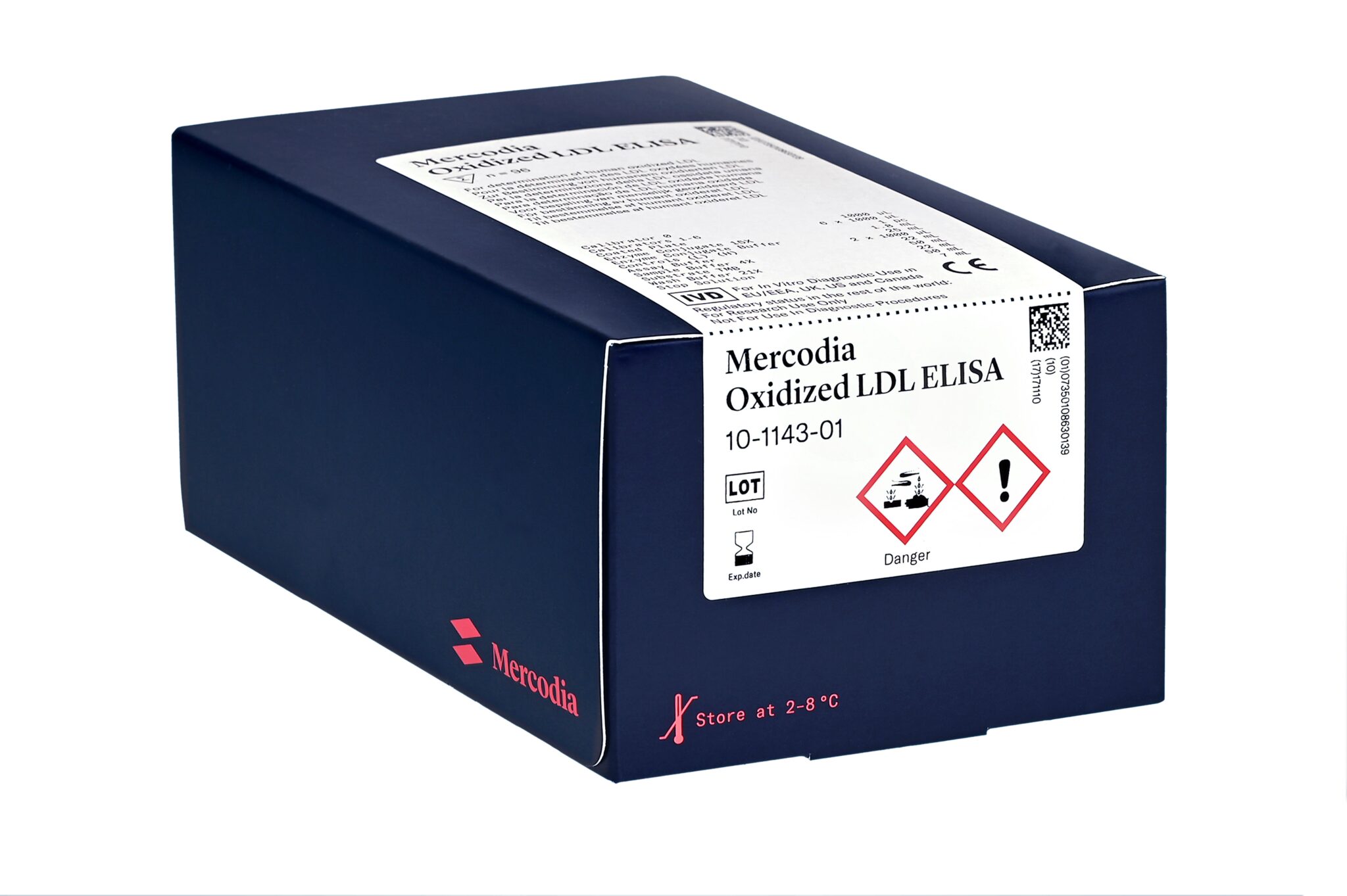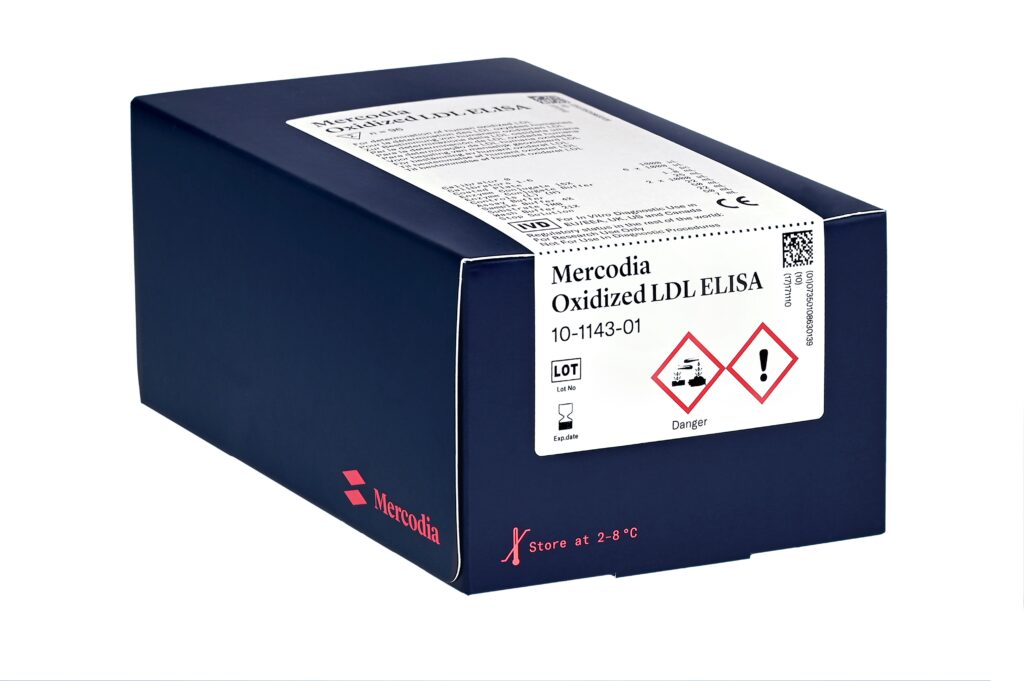 Mercodia's Oxidized LDL ELISA (10-1143-01) is a unique tool directed against a conformational epitope in oxidized ApoB-100. This allows the accurate measurement of all highly oxidized LDL, independent of other modifications, making it a well cited product for basic and clinical research.
References
Yan L, Xu D, Xiao Y, et al. Genetic polymorphism of nqo1 gene is associated with susceptibility of ischemic stroke in chinese han nationality. Neuropsychiatr Dis Treat. 2022;18:2211-2217.
Siudut J, Natorska J, Wypasek E, et al. Apolipoproteins and lipoprotein(A) as factors modulating fibrin clot properties in patients with severe aortic stenosis. Atherosclerosis. 2022;344:49-56.
OxLDL improves cardiovascular risk prediction