Cloud-Clone Corp.
Supplier of proteins, antibodies and assay kits
Cloud-Clone Corp., a biotechnology company headquartered in Houston, has four research and development oriented enterprises: Cloud-Clone Corp. Wuhan, Cloud-Clone Diagnostic Reagents Institute, Uscn Experimental Animal Breeding Co. Ltd. and the Uscn Life Science Kit Inc.
Cloud-Clone Corp. Wuhan is located in the Wuhan Export Processing Zone. Its product quality management system was certified with ISO 9001:2008 and ISO 13485:2003 certificates. 85% of the products, including protein, antibody kits and assay kits, are exported to international markets, such as USA, Europe, Japan, Australia, Canada, etc. Due to focus on research and development, Cloud-Clone Corp. Wuhan has set up two research centers authorized by local government – Postdoctoral Innovation Base and Wuhan Enterprise R & D Center.
The Protein Department has three protein production platforms, including natural or endogenous protein extraction platform, small molecules modification platform and recombinant protein expression and purification platform using prokaryotic, yeast, and mammalian cells as hosts. The Antibody Department has established a high-throughput technology platform for monoclonal and polyclonal antibody preparation. These technologies, developed internally, consist of animal immunization, sample collection, and affinity antibody purification for polyclonal antibody preparation, as well as cell fusion and screening for monoclonal antibody preparation. The focus of the Immuno-detection Application Department is assay kit development and production. At present, its main products include ELISA and CLIA kits designed in either two-antibody sandwich or competitive inhibition formats. In addition, its featured products are small molecule detection kits designed for samples from any species, multi-species kits designed for detection of target protein from more than two species, anti-antibody detection kits, high sensitivity or mini kits designed for samples of smaller quantities, rapid test kits designed to save time.
Bio-Connect Diagnostics supplies all their products in the Benelux. If you have any questions, please contact the helpdesk.
Major product lines from Cloud-Clone
ELISA and CLIA kits
Antibodies
Proteins
Mini Samples ELISA Kits
Difficult sampling, sparse sample size?
Limited sample size, too many detection targets?
Precious samples, low fault tolerance?
Cloud-Clone Mini Samples ELISA Kits requires only 25ul sample size to complete the detection of targets.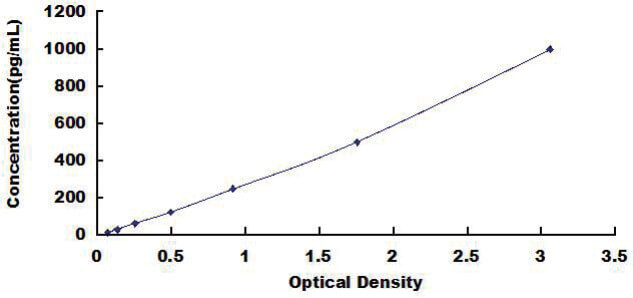 Congratulations to Cloud-Clone for winning ELISA kit supplier to watch in 2020
In March 2020, CiteAb, the world-renowned biological reagent search engine, named Cloud-Clone the "ELISA kit supplier to watch in 2020". This is a great source of inspiration for Cloud-Clone. The number of Cloud-Clone ELISA kit citations comes out on top in terms of various disease and cancer markers, cytokines and signaling pathways, etc. In recent years, Cloud-Clone has fully realized self-research, self-production and self-marketing. Antibodies and antibody pairs are the raw materials for ELISA kits, so ensuring the quality of antibodies is the most important step.
Publications with products by Cloud-Clone
Cloud-Clone Corp.
//= get_field('link_naar_research_producten') ?>