9 June 2022
High-quality peptide: active in drug discovery research
MedChem Express (MCE) offers custom peptide synthesis service and 2,000 kinds of peptides, including tag peptides, amino acid derivatives, blocking peptides, and bioactive peptides. MCE is proud of its verified peptides.
Advantages
Innovation and diversification
High purity and excellent activity
Excellent Lot-to-Lot consistency
Thorough analytical tests
In-stock and fast delivery
Professional technical support
Custom peptide synthesis service
Peptides are a group of biologically active substances that are involved in various cellular functions of organisms. They are often used in functional analysis, antibody research, and especially in the field of drug research and development. MCE peptide synthesis services include fast peptide synthesis, standard chemical peptide synthesis, peptide modification, peptide libraries, and recombinant polypeptide expression.
MCE provides a full spectrum of high-quality custom peptide services ranging from standard peptide synthesis to high-throughput peptide library and peptide array synthesis. With their excellent equipment and experienced chemists using latest technologies, they are fully capable of meeting the ever-increasing peptide needs in biological and drug discovery research.
Flexible quantities
Spectrum of purities
Latest synthesis technologies
Comprehensive modifications
Guaranteed quality
Reliable technical support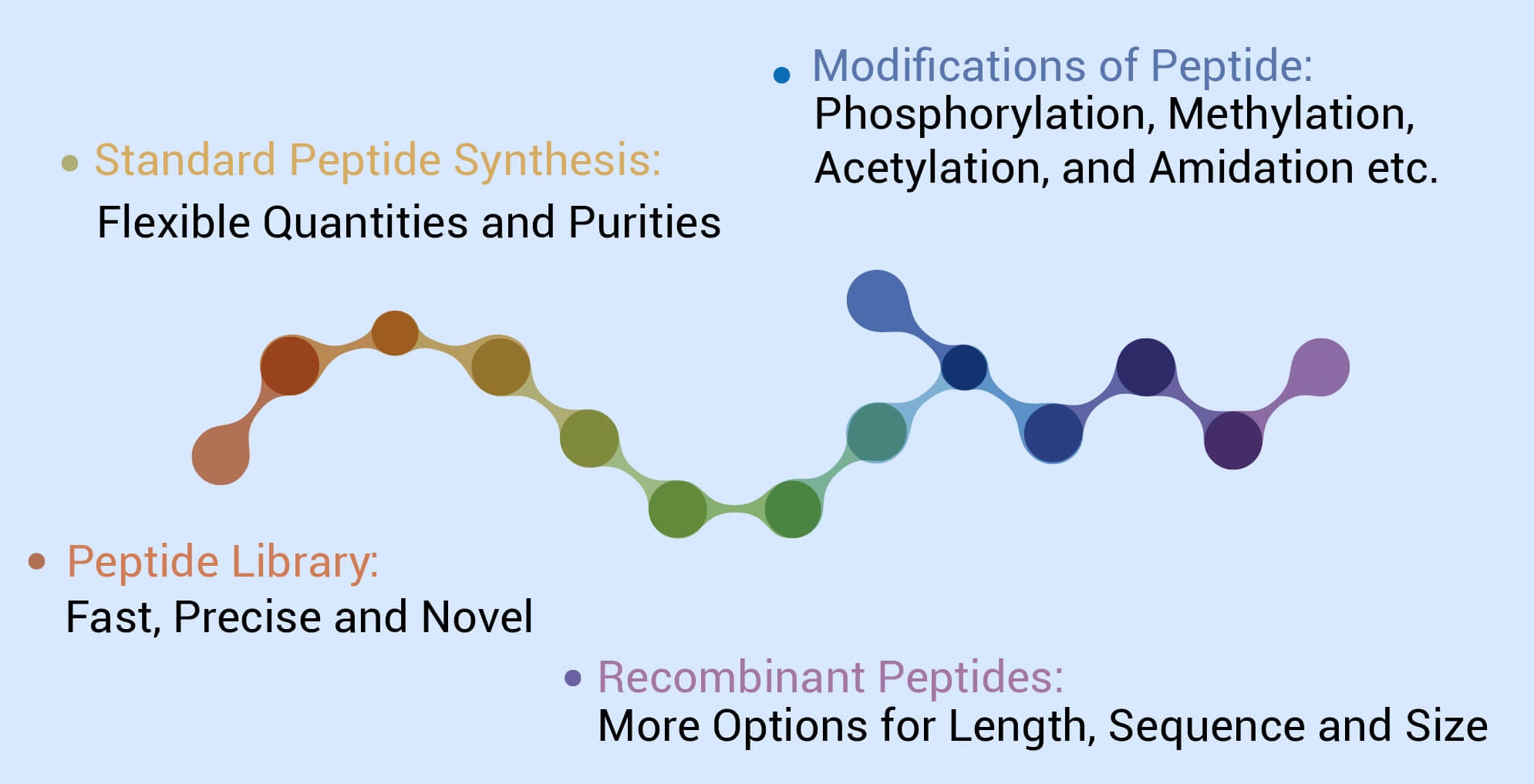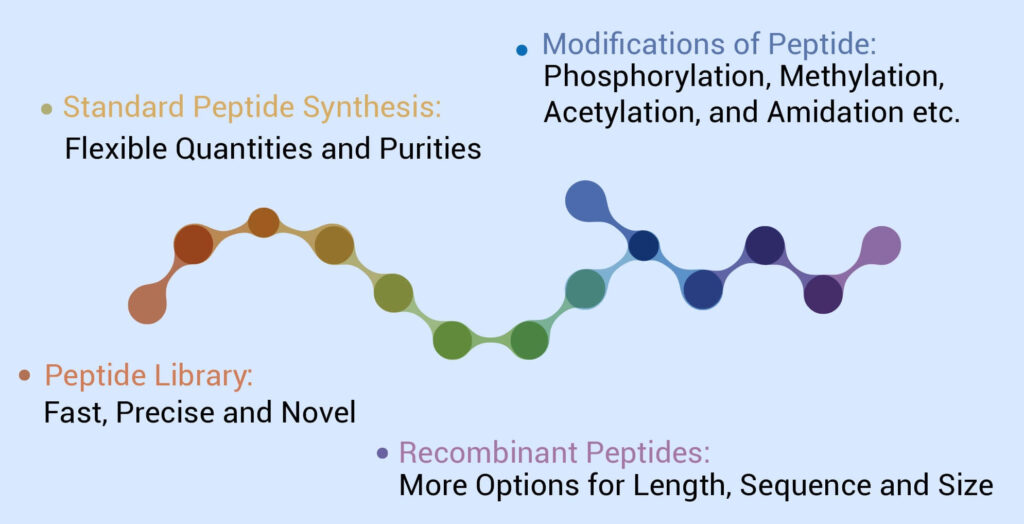 Detection of HPLC and MS


The purity of Thymalfasin (Cat. No. HY-P0091) was more than 99% and the molecular weight of this molecular weight of the peptide was around 3108.3 g/mol verified by Mass Spectrometry.


The purity of Exendin-4 (Cat. No. HY-13443) was more than 99% and the molecular weight of the peptide was around 4186.6 g/mol verified by Mass Spectrometry.
Customer validation


VIVIT peptide (Cat. No. HY-P1026) decreases the IL-2, IFN-γ and TNF-α cytokine levels in Jurkat T cells by flow cytometry assay. (Usage Cited in J Immunother Cancer. 2021; 9(7): e002840.)
High-quality peptide: active in drug discovery research