16 December 2021
Natural products: Xanthones
Xanthones are a group of naturally produced chemical compounds with a wide range of pharmacological activities
Phenols are a broad class of natural products with phenolic hydroxyl groups (phenolic acids, flavonoids, xanthones, coumarins, lignans, among others), which have antioxidant and other pharmacological activities. Xanthones are a class of simple tricyclic compounds, which are mainly secondary metabolites from plants (such as mangosteen, lichen) and microorganisms (such as bacteria and fungi). These compounds have a wide range of pharmacological activities, including antihypertensive, antioxidation, antithrombotic, and anticancer activities.
View a selection of xanthones from MedChem Express here:
Mangiferin (HY-N0290)
Activator of Nrf2 that suppresses nuclear translocation of the NF-κB subunits p65 and p50. Exhibits antioxidant, antidiabetic, antihyperuricemic, antiviral, anticancer and anti-inflammatory activities.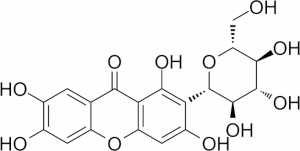 Alpha-Mangostin (HY-N0328)
Inhibitor of mutant IDH1 (IDH1-R132H) with a Ki of 2.85 μM. Exerts antioxidant, anti-allergic, antiviral, antibacterial, anti-inflammatory and anticancer effects.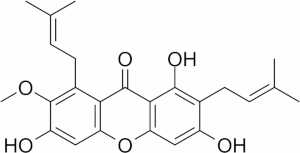 Gambogic Acid (HY-N0087)
Antagonist of antiapoptotic Bcl-2 family proteins against Bcl-XL, Bcl-2, Bcl-W, Bcl-B, Bfl-1 and Mcl-1 (IC50s ranging from 0.66 to 2.02 μM). Exerts anti-cancer, anti-inflammatory, antioxidant, anti-bacterial effects.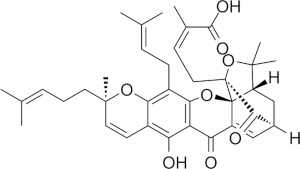 Garcinone D (HY-N6953)
STAT3 activator that increases the protein levels of p-STAT3, Cyclin D1, Nrf2, and HO-1.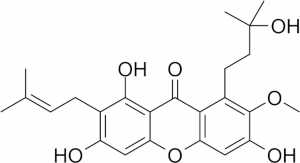 All products are for research use only.
References
Natural products: Xanthones