19 May 2023
PromoCell – Everything you need for endothelial cell culture
PromoCell is an ISO-certified producer with a wide and growing portfolio of human primary cells and specialized media – with a versatile portfolio supporting your research on endothelial cells.
Can we support you in choosing the medium suiting your needs and supporting the cell type you are working with? We invite you to take a look at the flyer below for a comprehensive overview on our recommended media for endothelial cells. All endothelial cell media are in stock and ready to be shipped.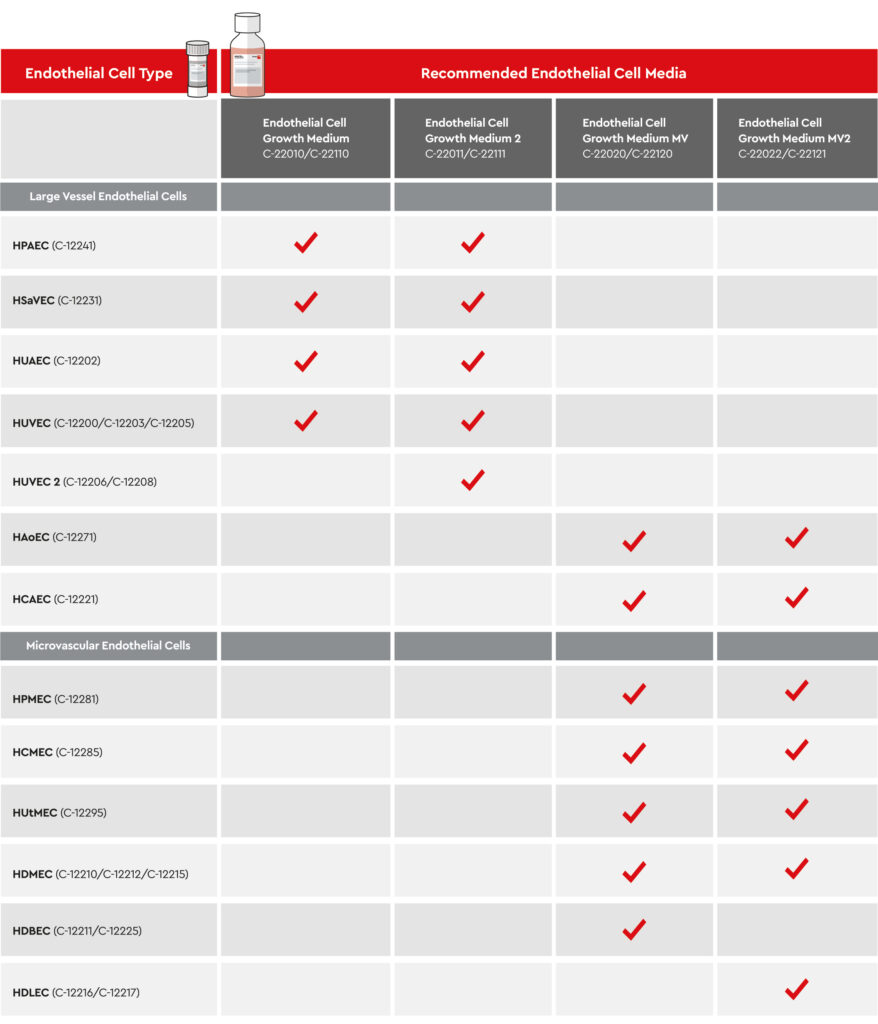 Would you like to specify more details on the medium you need? Then this online request form is for you! It will get you in touch with the experts at PromoCell.
Do you need a modified formulation of one of PromoCell's endothelial cell media? They can provide it with their service for custom formulations!
And if you are planning to use the media in a regulated environment, just get in touch to learn more about PromoCell´s GMP service and their EXCiPACT™ GMP certificate.
Contact us today to find out more about PromoCell and their wide-range of products and services.
PromoCell – Everything you need for endothelial cell culture