FiberCell Systems
Supplier of hollow fiber bioreactors to the biomedical research community
A better way to grow cells
FiberCell Systems Inc. is supplier of 3-D hollow fiber bioreactors for easy cell culture scale-up, to collect secreted products, and recapitulate the in vivo micro-environment to the laboratory research, biotechnology and pharmaceutical markets.
A hollow fiber bioreactor is the most in vivo like way to culture cells. The 3-D perfusion architecture and high cell density mimics the capillary bed and allows cells to generate their own micro-environment. They are fundamentally different from any other way of culturing cells in three important ways.
High surface area to volume ratio.
More cells in less space.
Less maintenance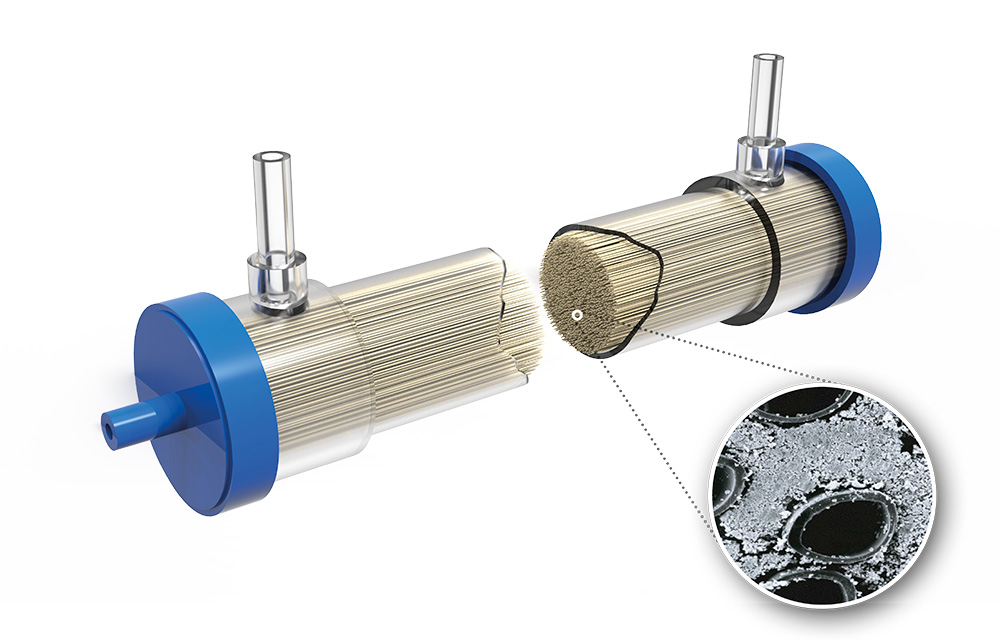 Concentrated secreted products
Chemically defined medium
FiberCell Systems offers chemically defined protein-free media supplement specifically optimized for high density cultures. The CDM-HD media comes as a powder that can be reconstituted, offering cost savings and easier storage.
Monoclonal antibody and recombinant protein production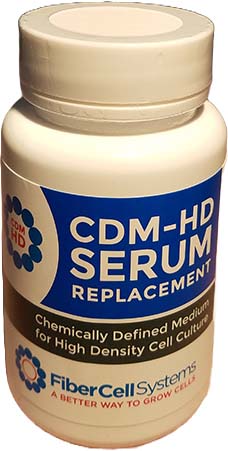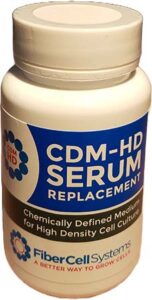 A hollow fiber bioreactor is the ideal method for the production of 50 mgs on up to gram quantities of a monoclonal antibody or recombinant protein from a stable transfectant. Secreted products are up to 100X more concentrated, membrane fragments and host cell protein contamination is reduced, and when used with FiberCell's CDM HD protein free medium your secreted product of interest can be the predominant protein in your harvested supernatant. This can simplify purification and sometimes increase yield.
Exosome production
Many publications demonstrate the advantages of production extracellular vesicles in a 3-D hollow fiber bioreactor. Large numbers of cells can be cultured in a compact space and secreted EVs are concentrated. Some publications show enhanced bioactivity of EVs when produced in a hollow fiber bioreactor.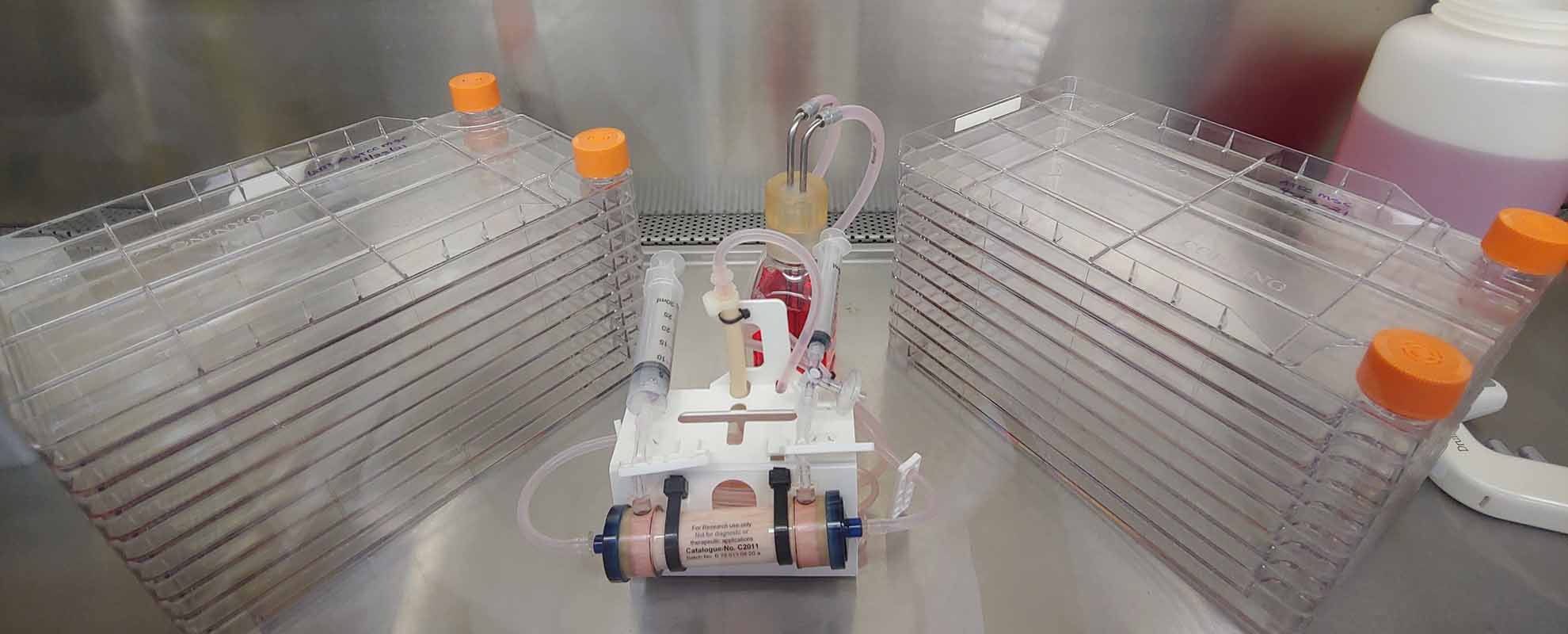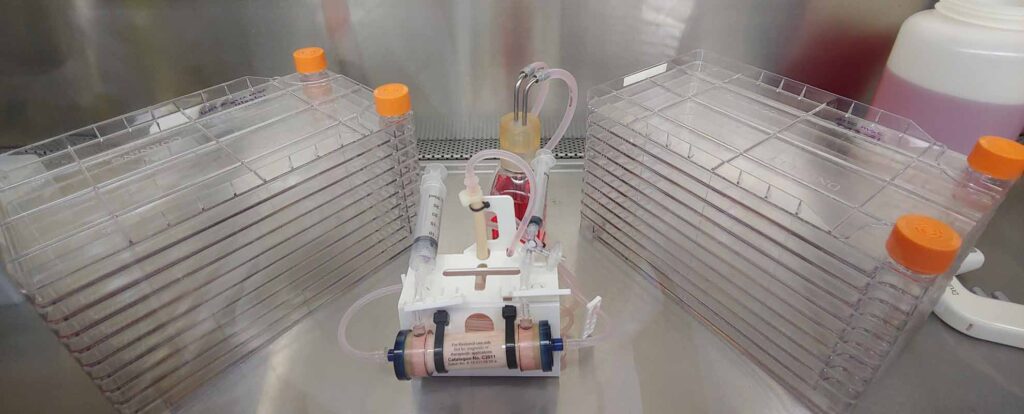 Antibiotic Pk/Pd testing
The hollow fiber infection model (HFIM) has been accepted by the European Medicines Agency as a validate protocol for generating dosing data for antibiotic drug submissions. The HFIM allows researchers to precisely mimic bioavailability of antibiotic compounds to optimize dosing profiles, reveal emerging resistance and to evaluate two and three drug combination therapies.
Instructions for the set-up of a complete flow path assembly for the hollow fiber infection model
Hollow fiber bioreactors allow any lab to culture more cells in a smaller space than otherwise possible and to culture in ways that can't be done with any other method.
FiberCell Systems publications
Bio-Connect Life Sciences supplies all their products in Europe. If you have any questions, please contact the helpdesk.
FiberCell Systems
//= get_field('link_naar_research_producten') ?>