24 February 2022
New luciferase detection reagent INDIGlo
INDIGlo Luciferase Detection Reagent kit is designed for the quantification of firefly and beetle luciferase expression in mammalian cells.
The INDIGlo Luciferase Detection Reagent kit is formulated as a 2x-concentrated reagent which contains both the luciferase detection reagent (LDR) and dilution buffer and can be used for both homogenous and non-homogenous assay applications. With a signal duration of greater than 2 hour and with a less than 10% fluctuation in signal, the highly sensitive and stable luminescence signal of INDIGlo is ideal for the cost-effective processing of cell culture plates ranging from 96 to 1536-well format.
This product will be of particular interest to customers that develop their own cell-based firefly luciferase reporter assay.
INDIGlo luciferase detection reagent performance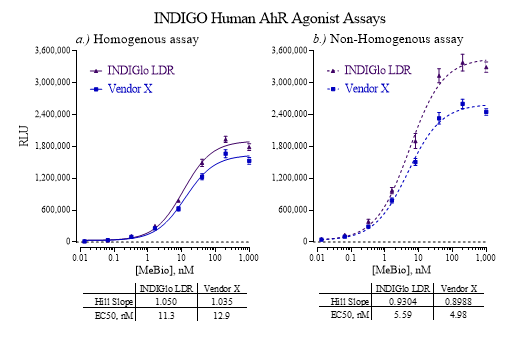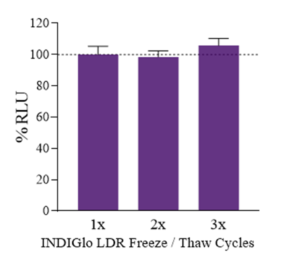 INDIGlo luciferase detection reagent kit
New luciferase detection reagent INDIGlo