Svar Life Science
Cutting-edge products to accelerate your drug development
Svar Life Science, formerly Euro Diagnostica, is a Swedish life science company that invent, develop and apply assay technologies to provide the answers needed throughout the entire drug development value chain – from early discovery through the clinical phases – in addition to tools for effective patient diagnosis, prognosis, monitoring and treatment. Svar has been working right across the clinical diagnostic value chain for more than 30 years. They are specialists in autoimmunity and inflammatory diseases, and provide tailored cell-based solutions, immunoassays and dedicated laboratory solutions for biopharma companies and clinical diagnostic labs through the world.
Svar offer tools for the diagnosis, prognosis and monitoring of inflammatory and related diseases, which provide doctors with the answers they need to give their patients the right treatment at the right time.
Bio-Connect Diagnostics supplies all their products in the Netherlands. If you have any questions, please contact the helpdesk.
Major product lines from Svar Life Science
Get your free paper on the Complement system
Learn about the Complement System, clinical manifestations, regulation, complement tests, therapeutic monitoring etc. Complete the form to download the review paper written by Prof. Tom Eirik Mollnes, MD, PhD..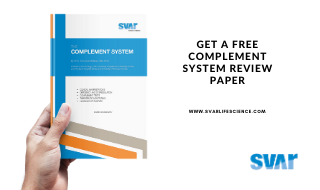 Popular products
More products can be found in our webshop
Do you need to explore every angle of complement system-involvement?
Svar Life Science got you covered. Their comprehensive suite of complement tests now includes four ways of measuring complement function and activation.
Svar Life Science