Bio X Cell
High quality & bulk quantity monoclonal antibodies for biomedical research
Bio X Cell has been supplying the research community for over 20 years with in vivo grade antibodies for biomedical research. It is their commitment to provide highest quality monoclonal antibodies at lowest prices for in vitro and in vivo preclinical animal studies. They understand the strict quality criteria required for such studies and the financial limitations faced by many researchers.
Therefore their antibodies are:
Ultra-low in endotoxin
No azide, other preservatives or protein stabilizers
InVivoPlus is free of murine pathogens
Protein aggregates <5%
Highly competitive prices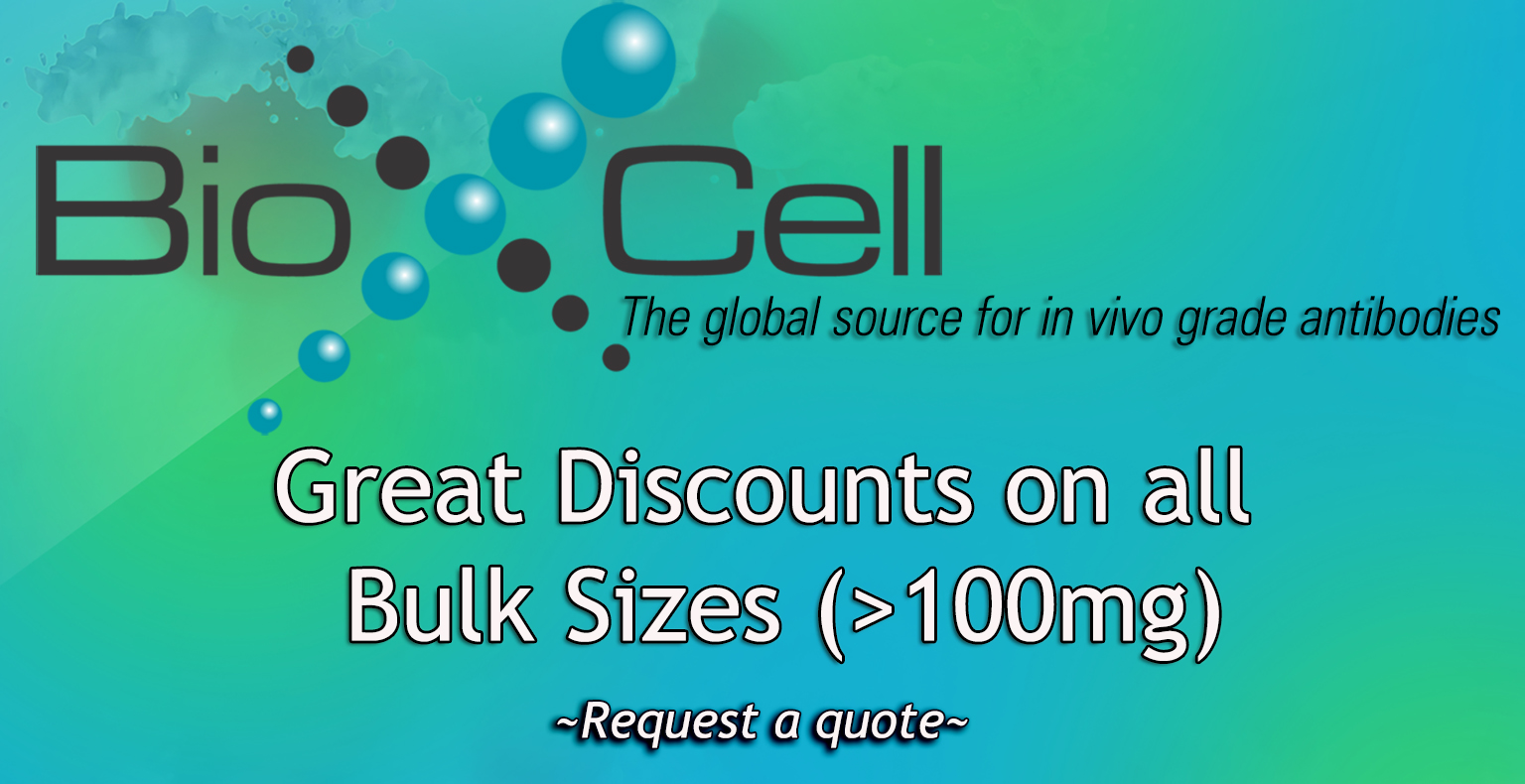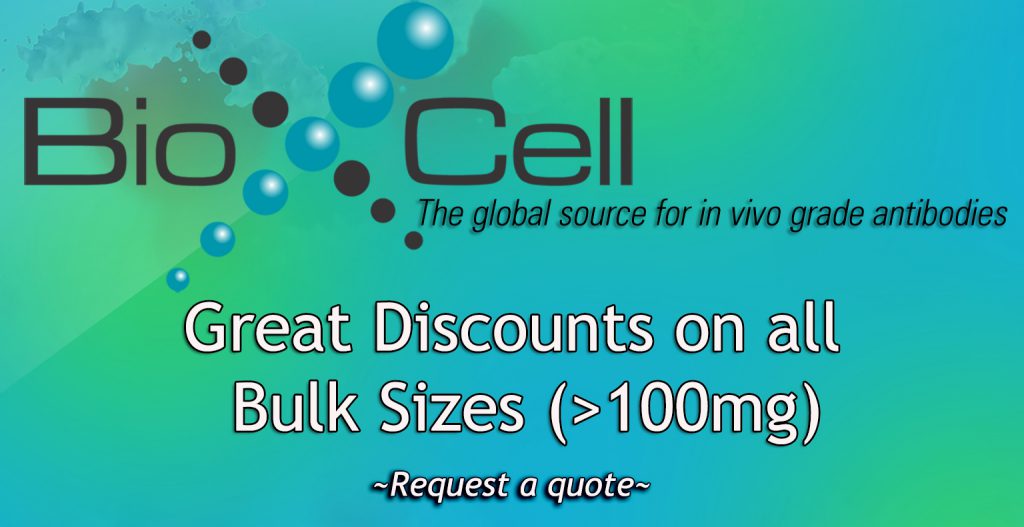 "I am totally satisfied with the service Bio X Cell has given us. When anyone asks me for CTLA-4 antibodies, I always refer them to you. I look forward to another 20 years."

– James P. Allison (2018 Nobel Prize Corecipient in Physiology or Medicine)
With over 300 monoclonal antibodies covering a diverse range of research areas and are widely used for in vivo and in vitro antigen neutralization and pathway blockade as well as cell specific depletion. Bio X Cell's portfolio of antibodies, including isotype controls, features the most relevant and best researched antibodies on the market. They also offer custom antibody production/purification services. All their products are significantly discounted for customers from academia.
Bio-Connect Life Sciences supplies all their products in the Benelux. If you have any questions, please contact the helpdesk.
Major product lines from Bio X Cell
Monoclonal antibodies
Biosimilar antibodies
Recombinant proteins
Isotype controls
Contract production/purification from hybridomas
Top sellers
Contract antibody production service
At Bio X Cell, they know that growing hybridoma cells and purifying antibodies in the quantities needed for in vivo pre-clinical research can be technically challenging and time-consuming. For over 20 years, their industry-leading antibodies and antibody production services have allowed their customers more time to focus on accelerating research discoveries. Their platform focuses on antibody production from pre-existing hybridoma cell lines, and is easily scalable to deliver the large quantities required for in vivo research. Read more »»
Bio X Cell company overview
Publications with products by Bio X Cell
Bio X Cell